Check out our new 
LAYERED FAST 50 U.S. Equity Pairs!
 Get them now FREE as a paid-up subscriber or when you start a new Free Trial of PTF PRO v2!
We've added LAYERED ENTRIES,
an advanced technique we've automated
, 
to help you increase reward/risk and lower drawdowns
. Watch a quick
VIDEO
of these layers in action during Friday's
Live Intraday Exit
on one of our new LAYERED FAST 50,
Levi Strauss & Co vs. Ralph Lauren Corporation
.
Net Profit $507 and a 12.7% return on margin in 18 days: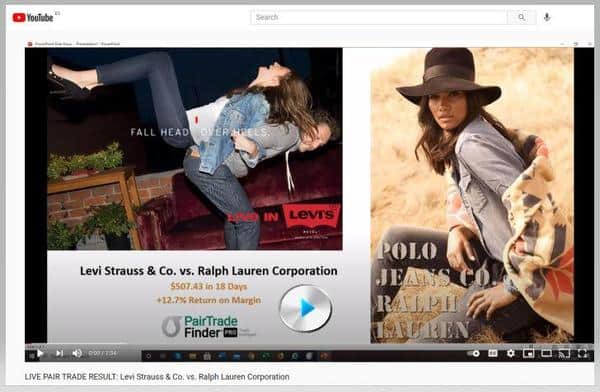 PairTrade Finder®'s FAST 50 Cointegrated U.S.
…
Read More →