REQUIRED VIEWING: A Lesson in Trailing Stops and Trade Management. Expedia Group Inc. (NASDAQ:EXPE) vs. Marriott International, Inc. (NASDAQ:MAR)
If you are the type of pair trader that likes to trade raw signals from our FAST 50 U.S. Equities Pairs, then you are probably in a lot of PnL pain this month from EXPE/MAR…
Our message? Don't be!
Watch our video as pro pair trader Pedro Alonso Calvo takes you through his arsenal of pair trade management techniques. His discipline can help you avoid large PnL losses from a pair trade that begins to perform but then reverses.Also includes a review of the most important filters to respect BEFORE entering any pair trade: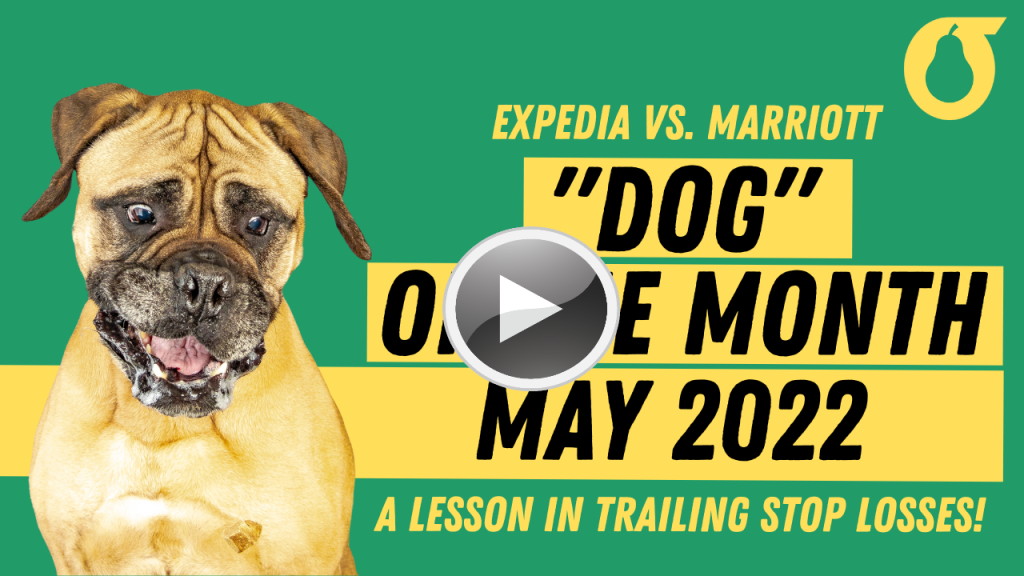 PairTrade Finder®'s FAST 50 U.S. Equities Pairs & High-Probability Pair Trading Signals
We do the heavy lifting for you – check out our latest May 2022 Vintage of our FAST 50 U.S. Equities Pairs by starting a 15-Day Free Trial of our platform today!
We analysed over 2,200 U.S. equities to find you some of the best stock pairs to trade! We update this analysis on a quarterly basis to ensure these pairs stay fresh and their correlations and cointegrations strong to offer you the highest-probability setups.
While our Top 30 and FAST 50 are designed to provide you with high-probability stock pair trading signals to study, our video above reiterates and reinforces that you must:
1. STUDY these signals by using our trade checklist or "cheat sheet"
2. Thereby learn how to avoid bad pair trades by knowing how to reject signals that don't meet our requirements
3. Learn trade management techniques to protect you when things don't go as planned.
This video is required viewing for any new trader using PairTrade Finder® PRO and the FAST 50 U.S. Equities Pairs!
Happy trading.
Geoff, Paul & The PairTrade Finder® Team
NB: The FAST 50 example pair trades in PairTrade Finder® PRO and the trading signals generated therefrom are provided for informational and educational purposes only. They should not be construed as personalised investment advice. It should not be assumed that trading using the parameters demonstrated by the Software will be profitable and will not result in losses. Please see our full Terms & Disclaimer here.