PairTrade Finder® PRO, our acclaimed pairs trading software platform, encapsulates a stock trading system refined over more than 10 years.  We employ a hedge fund trading strategy that has been empirically demonstrated to be highly profitable over multi-decades on the S&P 500 (1), delivering between 1%-5% per month over the market return over more than 10 years.
Stock trading systems are useful to keep your emotions out of your buy and sell decisions.  And the trading legends will agree: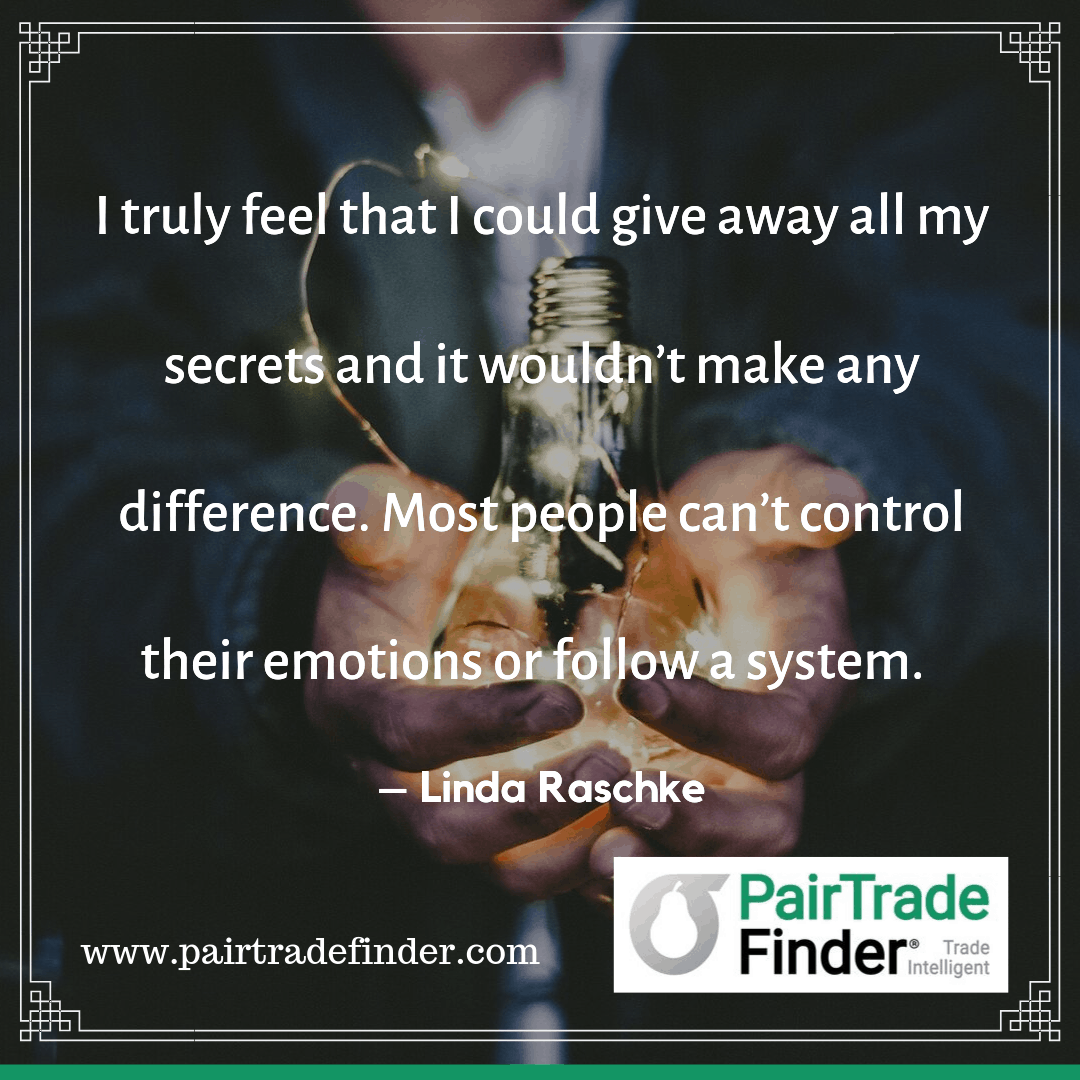 (Linda Bradford Raschke began her professional trading career in 1981 making markets in options as a member of two exchanges.
…
Read More →